How do I clean my Oil Udder?
For the average oil changer with weeks and months between changes, you do not need to clean it.  If you purchased a MAGstand, just let the oil udder drip out into the oil bottle held by the included magnetic holder.  If you do not have a MAGstand, just set it in a bottle like you would a funnel and it will be dry and grippy by the time you need it again.
For a shop or someone that is doing daily oil changes, you can use most degreasers or soap and water.
Do NOT use brake cleaner.  The Oil Udder is made of nitrile rubber, the same material that many rubber seals and components on your vehicle are made of.  Nitrile rubber is incredibly resilient to oil and gas exposure.  Brake cleaner strips the wax and oils out of rubber overtime and causes it to dry and crack leading to eventual failure.
Will it work on a Dodge RAM 5.7 Hemi 4WD?
Short answer, yes.
This vehicle is quite possibly the messiest oil change you will ever find.  We got so many questions about this truck and had some mixed reviews on how the Oil Udder can help with this application we decided to get our hands on one and try it ourselves.  Here is a video from that experience that walks you through the process.
The Oil Udder 4″ XL is what we recommend for this vehicle.
How to use: filter removal
Remove your filter as you normally would…just with the udder to catch the mess.  Make sure the magnet makes contact with the filter and go slow on your first time while you learn how to work with the tool.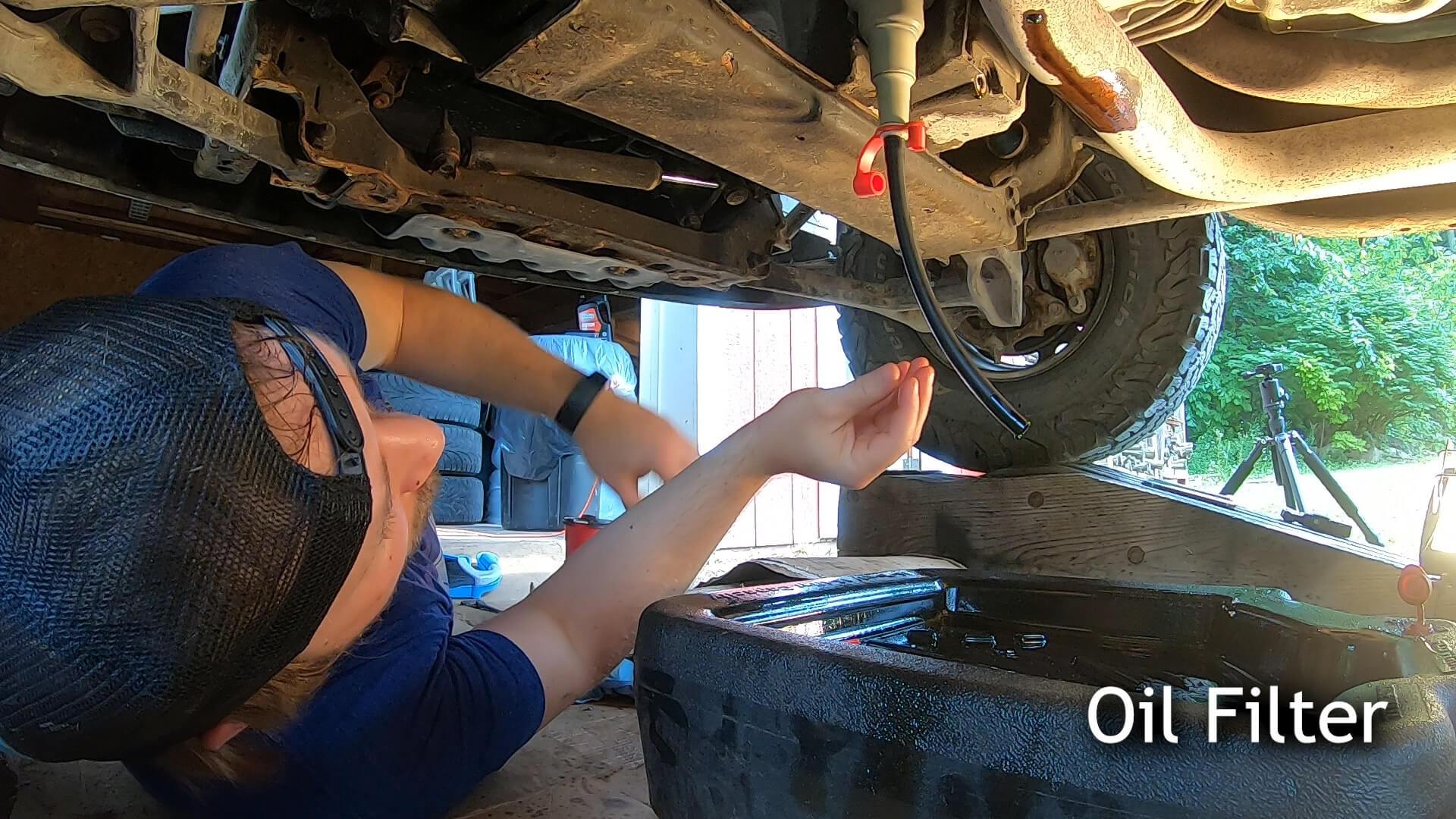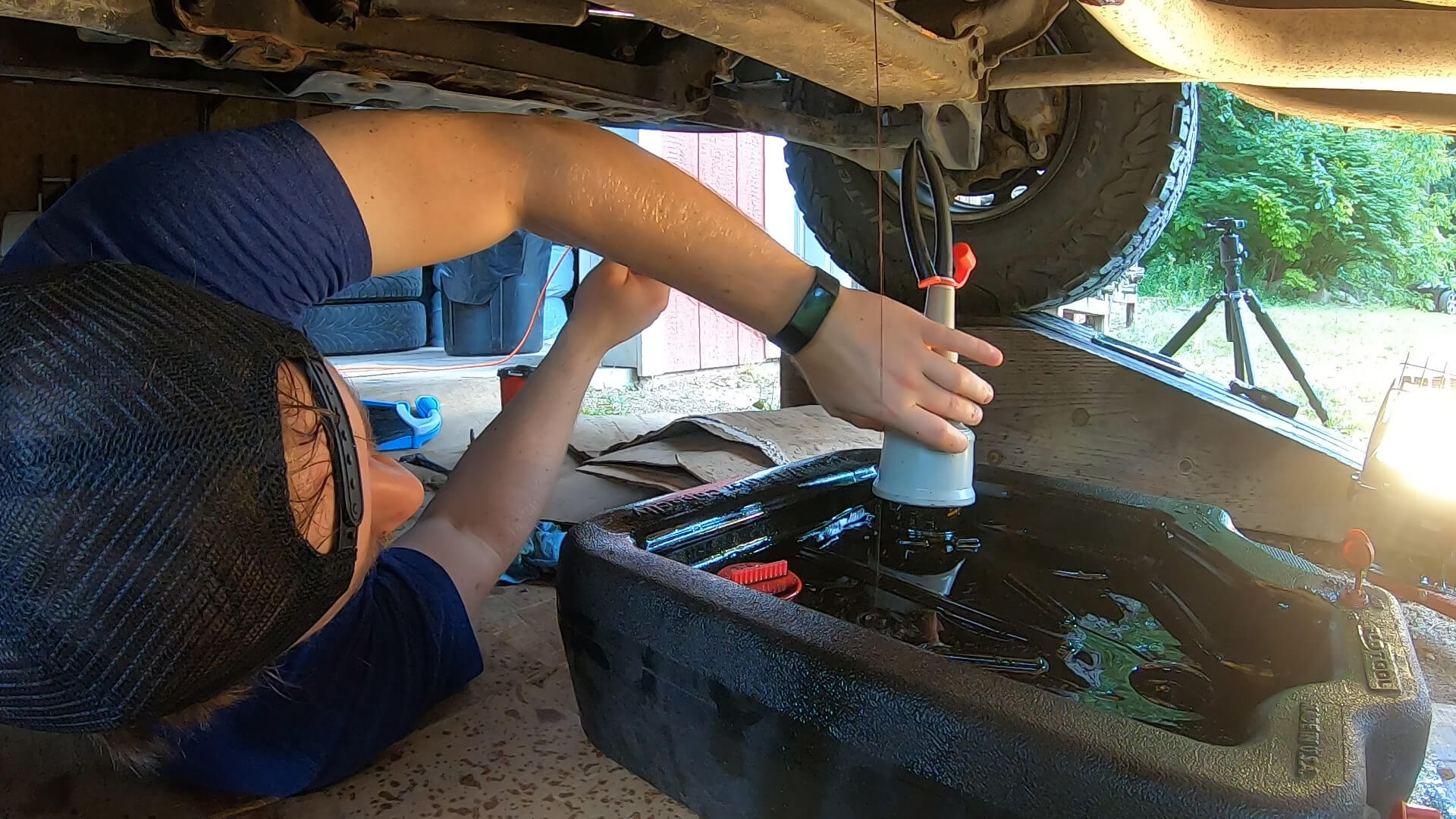 How to use: drain plug removal
Place the Udder under the drain plug in the path oil will drain.  Unscrew plug and don't worry about it falling… there's a magnet for that.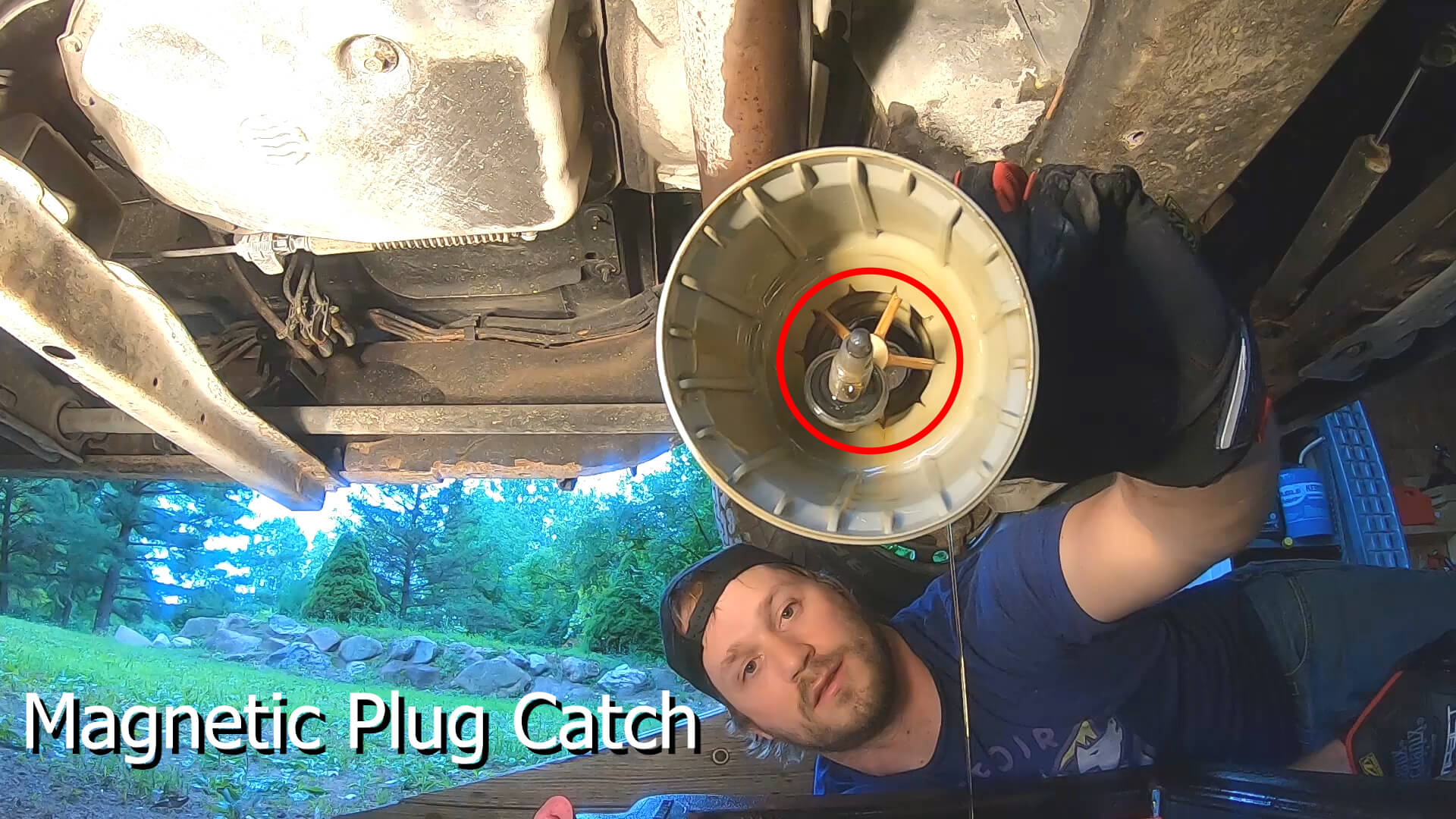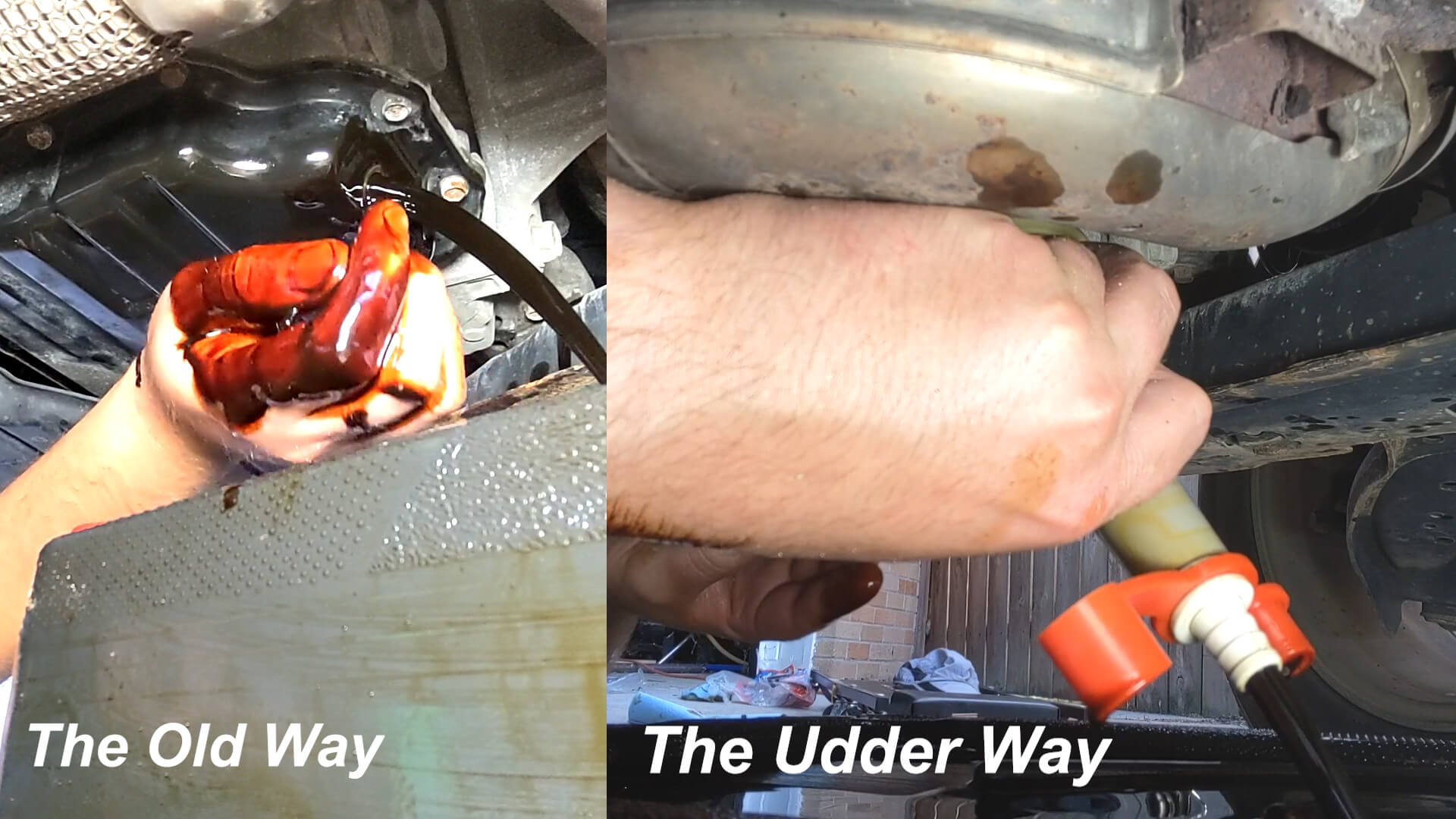 Use like….well…a funnel.  We do not recommend using it to put new oil into your engine unless it has been thoroughly cleaned and free of debris.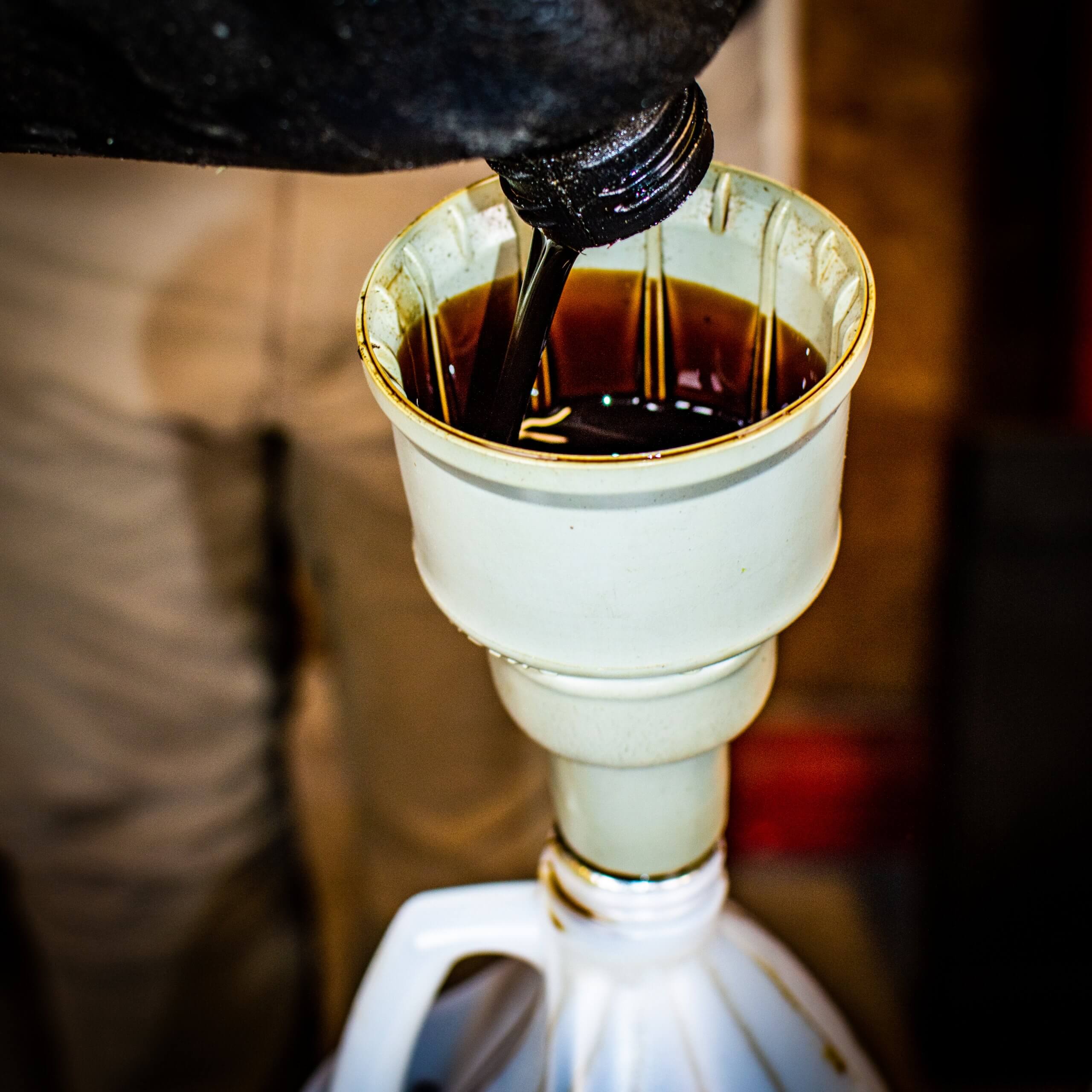 The Oil Udder works best on angled or vertically oriented filters.  Filters up to 3″ in Diameter use the Oil Udder 3″.  Filters up to 4″ use the Oil Udder 4″ XL.
You can measure your oil filter diameter or look it up on most auto parts websites.  Generally speaking, most cars and small SUV's will be the 3″ size and large SUV's and trucks will be the 4″ size.  Feel free to shoot us a message with any vehicle specific questions.
Oil Udder with Drain Kit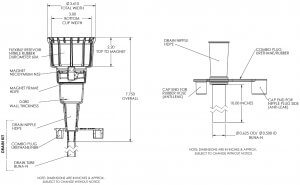 My filter is oriented horizontally, will it work?
While the Oil Udder is designed to work best for vertical or angled filter applications.  It can be used on some horizontal filters.  It requires folding the cup back and clicking the magnet to the side of the filter to catch the oil as you loosen.  There needs to be enough space under the filter for the Oil Udder in order for this to work.  Take a look at the video below to determine if you think it would work on your vehicle.
What if my filter is bigger than 3 inches in Diameter?
Check out the Oil Udder 4″ XL for filters larger than 3 inches…it is designed for filters up to 4″ specifically with diesel applications in mind.  The standard Oil Udder is able to stretch a little larger than 3 inches but it can cause the magnet to not stay attached to the filter.
Oil Udder 5″ XXL coming soon…